TRADE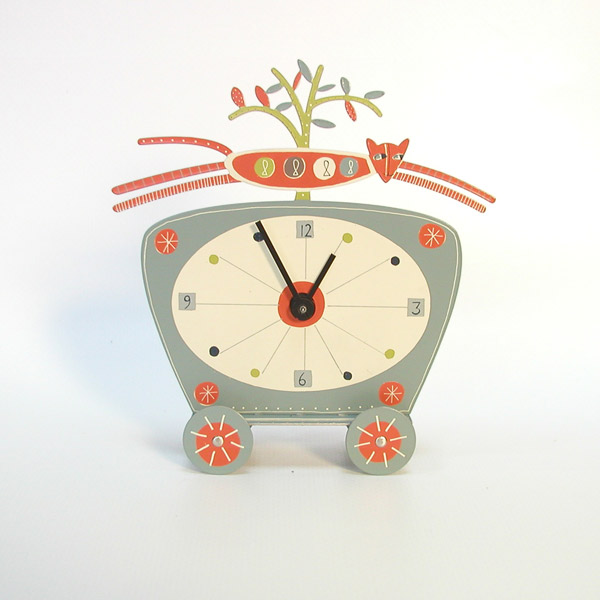 There are eight clock designs which are individually hand printed by us onto stainless steel, they come in a beautiful white gift box, with a printed metal tag and include a battery.  They stand about 12cm high.
All our brooches come with their own printed rubber stand, so they can be easily and effectively displayed… we find that our customers like to be able to have the multi-function of both wearing and displaying them as a small sculpture in their home…. often displaying a collection of three or more pieces together. Each brooch, complete with an artist statement, comes in several colours and, to make life easier, we can put a complimentary group together for you if you wish. We hope you feel you could sell them in your gallery!
Please contact us if you would like more information about stocking our work or have any questions.
We are always designing new pieces to add to the website so please keep visiting us to see our new additions!